Spread indicator is the right tool for forex trader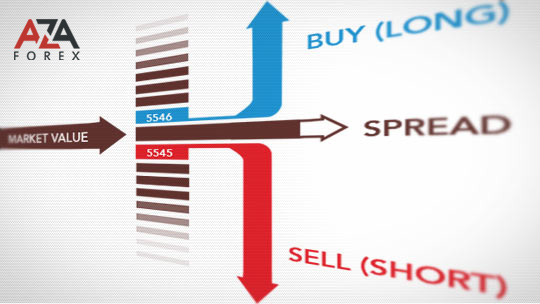 Very high utility and a fairly high level of need for trading work, has one of the market determinants - the spread indicator. It is he who allows to monitor the important parameter - the value of the brokerage commission (if one considers a particular currency pair) in a stable and constant manner.
Thanks to the use of the spread indicator, exchange players save their personal and valuable time without spending it on constant review of quotations: after all, everything that is necessary for a trader is in a special box that is created on the basis of the terminal cTrader. Consider the Spread indicator in more detail and list the characteristic features of its functionality.
Recall that the forex market spread can be two options - floating and fixed.
Fixed spread can vary continuously due to volatility of the market, or preferences of broker companies.
The spread indicator for the trading platform is focused on reproducing (demonstrating) the indications of the current spread in the main window of the currency pair chart.
If desired, we can adjust the font settings, indicator placement and setting the normal spreads.
The indicator itself is in the process of permanent functioning: the fixation of even the most minor ticks is displayed. And consequently, the indicator for the current spread is provided very quickly.
If desired, we can include an option that is responsible for demonstrating the label of the text, which visualizes the spread indicator in conjunction with the price line.
Modern accounts in financial markets, as a rule, differ in that they have a floating spread type. And thus, its magnitude is constantly changing: it changes based on various factors, such as, for example, the liquidity level of the market and others.
As for spread indicators, their significant changes are possible in a relatively short time. And this, of course, is a challenge for traders who are playing a speculative game on currency.
Market spread indicator can be attributed to the group of information indicators: it is for this reason, there is no display of sound signals to enter and exit the position. But, one way or another, this indicator attracts many exchange players: it is used as an additional alert for the strategy of VSA (Volume Spread Analysis).
Among the input values and parameters of the indicator, you can list the following:

font_color - the hue of the spread indicator;

font_size - the size of the spread indicator;
font_face - the font design of the spread indicator;
corner - placement of the indicator on the chart, etc.
It is clear that this market tool - Spread indicator is configured quite easily and quickly.
And do not forget, commensurate and evaluate the size of the commission, which determines the broker.