Day trading strategies on USDCAD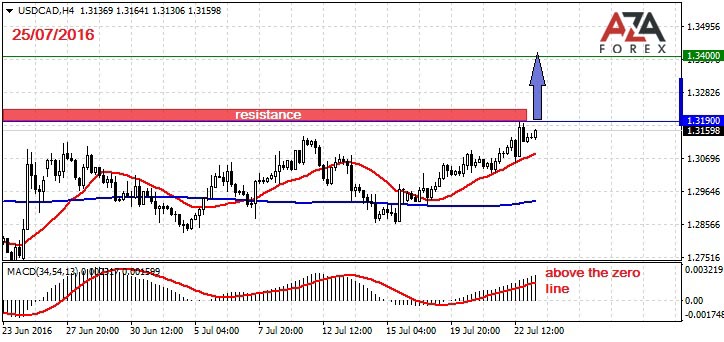 Anyone can be a success in
foreign exchange
just follow these
tips
.
Now, finally after such a long sideways movement, the pair again came up to the top of the range. The
US Dollar
is going again to test the strength of the defense of the
Canadian dollar
. When the
Forex market
there is such a figure, based on
technical analysis
and experience of previous patterns, you can most likely assume that they will attempt to break this barrier. It is also necessary to remember that the working week has just begun,
traders
, and
investors
are optimistic, so we can expect the
investment
of funds in the
trading account
asset
managers traders
and a certain activity of various speculators. Of course, this level may again prove to be too tough for the bulls and
Forex brokers market
again ascertain a rollback from the level, but who does not
risk
does not drink champagne. If a break of that level would be real, that will be confirmed by the
trading volumes
, then we go into a long position
to earn
in this
Forex marke
t more than 200 points, so as to a serious next level of resistance is still very far away. But if the bears will have a fierce resistance and the price will not be able to overcome the barrier , it will be possible , after certain correction, to open a short position that would fall to the bottom of the range of this
currency pair
.
The price is above a simple moving average 200 MA and 20 MA indicating bullish trend.
The MACD trend indicator is above zero level now, indicating bullish movement.
If the resistance level is broken you can use the following recommendation:
• Chart timeframe: H4
• The trade recommendation: Buy
•
The level of entry into long position: 1.3190
•
The level of profit and close the position: 1.3400 (210 pips)
Metal
GOLD
Possible bearish movement in the breakdown of the support level 1310
Forex currency pair
GBPUSD
Possible bearish movement in the breakdown of the support level 1.3060
Forex
currency pair
USDCHF
Possible bullish movement in the breakout of the resistance level 0.9905
Forex
currency pair EURUSD
Possible bearish movement in the breakdown of the support level 1.0950