Trading analyst and strategies on JJ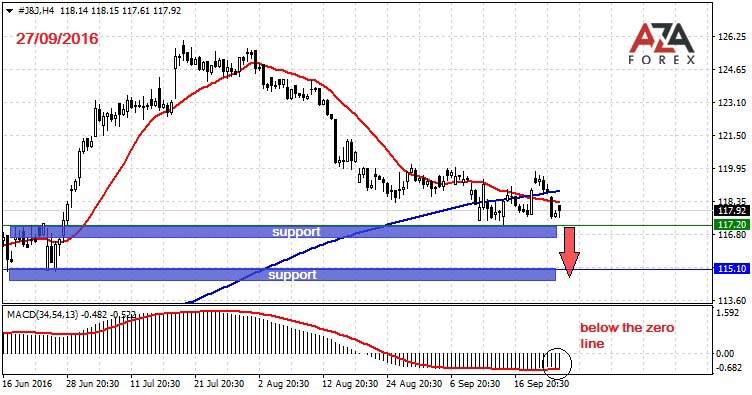 Become more skilled at stock trading my following these tips.
The stock J&J after a long rising trend has moved in a sideways movement. Now the price is moving in a narrow corridor and relies on the support level of 117.20. If investor sentiment in the stock market will be bearish, and they will push the prices of these shares below the nearest support level will be about 200 points.
The price is below a simple moving average 200 MA and 20 MA indicating bearish trend.
The MACD trend indicator is below zero level now, indicating bearish movement.
If the support level is broken you can use the following recommendation:
• Chart timeframe: H4
• The trade recommendation: Sell
•
The level of entry into short position: 117.20
•
The level of profit and close the position: 115.10 (210 pips)
Forex currency pair GBPUSD
Possible bearish movement in the breakdown of the support level 1.2915
Forex currency pair USDJPY
Possible bearish movement in the breakdown of the support level 100.00
GOLD
Possible bearish movement in the breakdown of the support level 1327
Forex
currency pair USDCHF
Possible bullish movement in the breakout of the resistance level 0.9720