Day trading strategies on EURJPY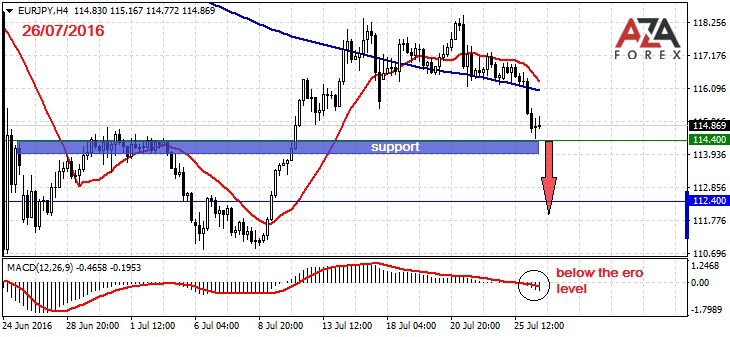 Make more profit on
foreign exchange
by following this advice.
Euro
could not resist of raising
Japanese currency.
After a long marking time Yen start rising sharply even in relation to
strong currencies
. It is now possible to see some recovery in the movements of
currency pair
on the
Forex market
. Trends after the correction began to move again, some
currencies
that are in hibernation state came out of hibernation and began to change its
quotation
. Apparently, such movements in the
currency market
are due to the end of the month, handing over the world reporting and summarizing. All market mechanisms began to move, because of exert indirect pressure state apparatus in various countries. At the same time the
Euro Yen currency pair
, which we can see on the graph can clearly identify a second wave of the downtrend. Such overhang over the price level of support is unlikely to dramatically turn around and soar skyward. For decent
earnings
in this trade we have all the components - the
foreign exchange market
is active and the Japanese
currency
is strengthening, and there is a large enough range in price, so to the nearest support is more than 200 points to reach.
The price is below a simple moving average 200 MA and 20 MA indicating bearish trend.
The MACD trend indicator is below zero level now, indicating bearish movement.
If the support level is broken you can use the following recommendation:
• Chart timeframe: H4
• The trade recommendation: Sell
•
The level of entry into short position 114.40
•
The level of profit and close the position: 112.40 (200 pips)
Forex currency pair USDJPY
Possible bearish movement in the breakdown of the support level 104.00
Forex
currency pair
EURUSD
Possible bearish movement in the breakdown of the support level 1.0950
Forex currency pair GBPUSD
Possible bearish movement in the breakdown of the support level 1.3060
Forex currency pair
USDCHF
Possible bullish movement in the breakout of the resistance level 0.9910