Trading analyst and strategies on Bank of America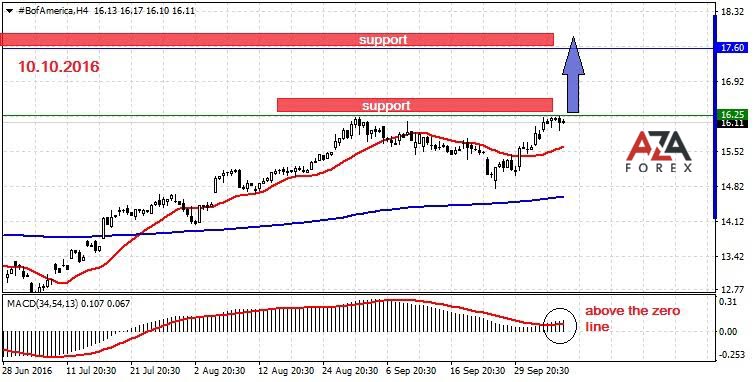 Tips from the masters for trading on stock market.
Shares of the stock market took multidirectional movement after a shake-up of the British Pound. For some companies, it served as a positive impulse, contributed to the growth of the company's stock price.
So Bank of America shares have come to the nearest resistance levels 16.25 and not a lot of moving away from it, it was fixed. For the growth of the share price of Bank of America there are many factors, both technical and based on fundamental analysis. The nearest resistance 18.00 level has a large power reserve. Therefore, in overcoming the price level 16,25 open a long position.
The price is above a simple moving average 200 MA and 20 MA indicating bullish trend.
The MACD trend indicator is above zero level now, indicating bullish movement.
basic advice to know if you want success in stock market.
If the resistance level is broken you can use the following recommendation:
•
The trade recommendation: Buy
•
The level of entry into long position: 16.25
•
The level of profit and close the position: 17.60 (135 pips)
Metal GOLD
Possible bearish movement in the breakdown of the support level 1257
Forex currency pair GBPUSD
Possible bearish movement in the breakdown of the support level 1.2340
Forex currency pair USDCHF
Possible bullish movement in the breakout of the resistance level 0.9840
Forex currency pair USDJPY
Possible bullish movement in the breakout of the resistance level 104.20